Who Are We?
We are a team who understands that sales are complex and difficult.
We are a team who understands the world of finance and the requirements of the regulation.
This is a great jigsaw puzzle with many small pieces. Only when you arrange all the pieces together correctly, the desired picture appears, and an actual sale can take place. We, at 2Team, integrate skills of information technology with our superb understanding of the market, of the sales conversation, of the clients' needs, with the manufacturers' needs, with the needs of agents and insurance brokers, and topped it off with excellent software development skills.
The result: supportive software and hi-tech sales tools, to make it easier for the insurance broker to sell more in a shorter amount of time.So who are we? We are a team who helps our clients sell more products, better fitting their needs, in less time.
Experience
Our founders' team has more than 20 years of experience in system development and maintenance for:
Life insurance
Finances
Health insurance
Nursing insurance
Pension
2Team
focuses on its objective to develop a variety of innovative and unique software solutions, to be used by the insurance market.
The pension market in the entire world is undergoing immense changes due to extended life spans, and more dramatic changes are to come. 2Team stands on the forefront of technology supporting the ability of our clients to face these changes.

About 2Team
2Team focuses on developing innovative and unique software solutions to serve the insurance and finance market in Israel and abroad. The company intends to become a leader of product development, marketing solutions and providing services with added value to various carriers of insurance, pension and finances, all around the world.
2Team keeps itself in the forefront of information technology, so that it can continue to support the ability of other clients who shall be assisted by its services and maintain a competitive edge.

The company focuses on the following three lines of business:
Products
Added value and outsourcing services
Business Process Outsourcing (BPO)
2Team's activity is based on cooperation with other companies and integrators selling products and services in information technology (IT).
2Team's Advantages
Understanding the Market
The insurance and finance market obliges professional expertise and understanding, to comprehend the expected regulatory changes and to be able to harness the technology and realize the special needs of this market.
Reputation: our reputation in the insurance and finance market was acquired slowly, by proven actions, over many years. The partners at 2Team have vast experience, of many years, during which they have become acquainted with active participants in the insurance and finances market – on behalf of the manufacturers and on behalf of the insurance brokers. The partners at 2Team have proven experience in the successful lead of projects, enterprises, outsourcing activities and BPOs.
Knowledge: establishment, management and maintenance of projects integrating our unique professional knowledge with high performance abilities are a crucial term for the success of 2Team. The cooperation between the partners has yielded many products and activities, serving leading firms in Israel.
Skills: the ability to make things happen obliges expertise in defining and realizing action items, both individually, as new products with a market message, and in large and complex projects, with leading firms. The partners at 2Team have founded and trained professional teams, and skilled them to develop small and large-scale products and projects.
Our Leading Team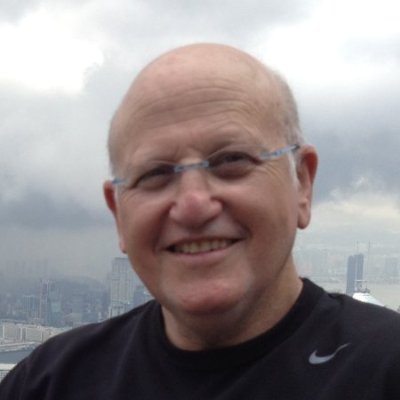 Akiva Kleiman is a Master of Law, a Bachelor of economics and business management, and a CLU in insurance. He is one of the most senior employees in the insurance sector in Israel. Akiva founded Kela Insurance Agency, he is the head of the committee for pension insurance for the insurance brokers chamber, and the deputy chairman of the MDRT forum in Israel. Akiva is a partner and chairman in 2Team.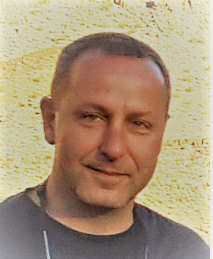 Benny Troushinsky is a Master of business management, with special expertise in information systems, and a bachelor in math and computer sciences. Benny was a CEO and partner of NTR software house. After its successful sell to "Ness Technologies", he served as VP and manager of the insurance and finance division in Ness, and was responsible for many large-scale projects in the insurance world and in the banking world. Benny is a partner and CEO in 2Team.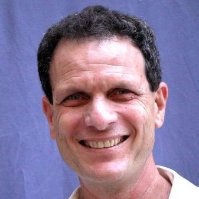 Amos Ayalon has a Bachelor in electronics engineering. He served in development, counseling and management positions for: Israel Aerospace Industries, CDC, Digital and EDS. Amos had been employed in EDS Israel at the time it was established, and was one of the leaders of the outsourcing activities in Israel. In his last role in EDS he served as the company's CEO in Israel. After the purchase of EDS by HP, he led the merger in Israel. Amos is a partner, and manages the BPO division in 2Team.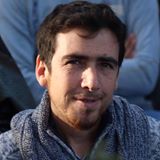 Tamir Erez has a Bachelor in computer science and cognitive science. Tamir has served in Talpiot and 8200 in the Intelligence corps of the IDF, and he has vast experience in management of diverse and complex development projects. Tamir is a partner and CTO in 2Team.

Tzafrir Kagan
MSc. Business Management, and a B.Sc. Math and Computer Science. Former CEO of Genesis Israel, and VP biz dev in Bender Tech (Cyber startup).
Former director in Amdocs Inc, in Ness Tech., and Public Sector Leader in IBM. Tzafrir has many years of experience of large scale global projects.